Miss Micaela
Hello ..... My name is Micaela. I am almost 1 year old. My Grandma and Grandpa are writing this for me because we do things together in our family. This seems to be missing in most homes today. I know I am very fortunate to have a wonderful Mommy and Daddy that hugs and kisses me all the time and sees to it that I am always warm, clean and not hungry.

All of my family like to hug and kiss me. I hug and kiss too, and getting good at it! My Daddy is in the United States Air Force. He has an important job, just like everyone else in the military. He helps to keep everyone safe and free. I am very proud of my Daddy.

I wonder if the people my family has put their trust in, that are in Washington, will leave me and all of the others a world that we can raise our children in safely? I hope the air and water will not be as polluted as it is now.I hope there will be big forests with lots of trees and animals to see. People need to be good to each other and not hurt each other.

Grandma and Grandpa and I will sit here and think of more to share with you.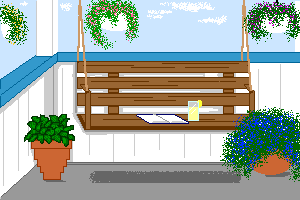 Here is my very own e-mail!
Here is Grandma & Grandpa's page